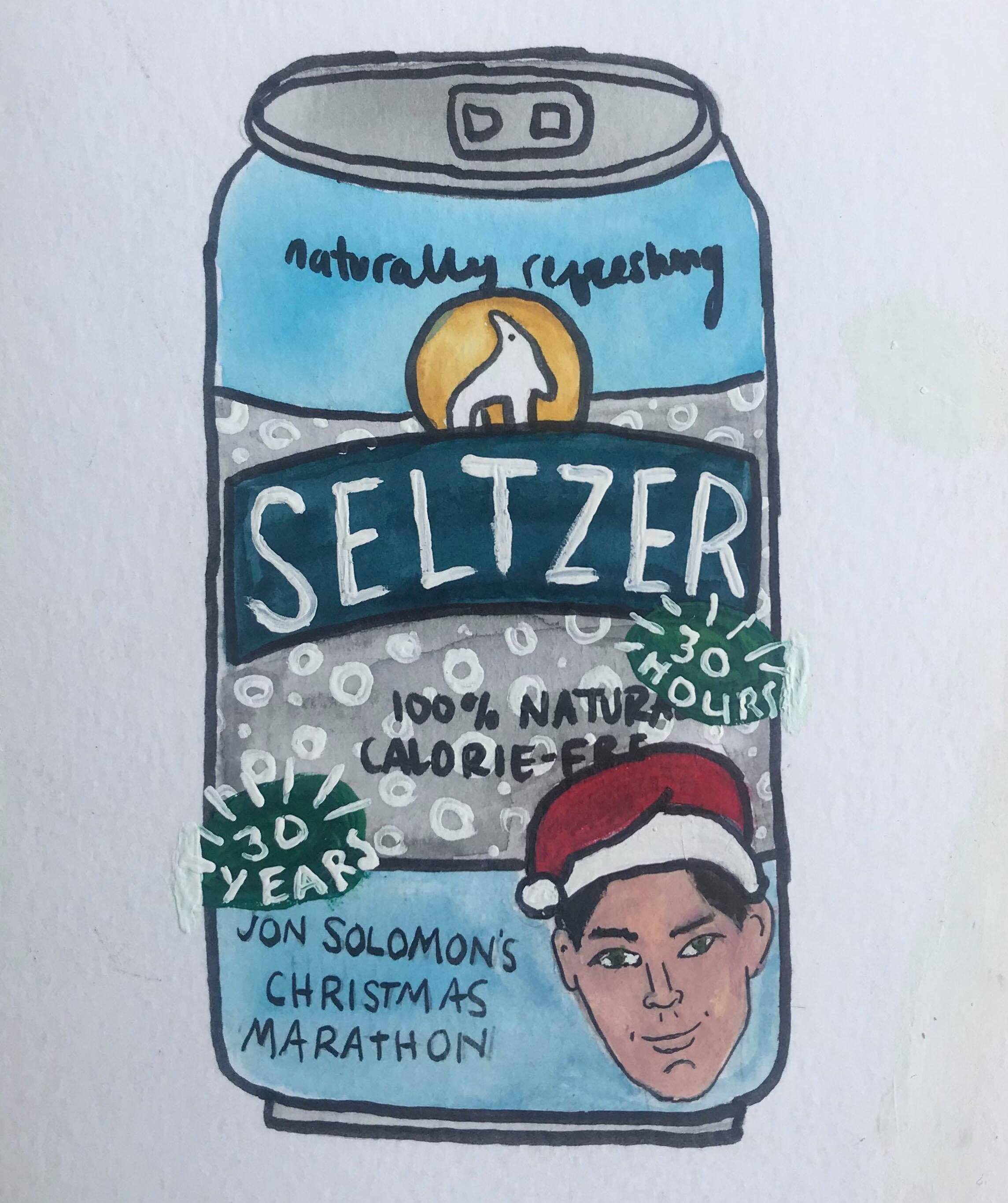 Jon Solomon's 30th-annual edition of the Holiday Radio Show!
A special 30 hour marathon (!!!), celebrating three decades of Christmas broadcasts on 103.3 fm WPRB.
This year's epic journey begins on Monday, December 24 at 3:00 PM ET and runs all the way until Tuesday, December 25 at 9:00 PM ET.
A cavalcade of never-before-played pieces and original stories/songs recorded specifically for the program are in store come Christmas Eve 2018, not to mention all your past favorites.
The All-Ramones-inspired set at 12:34 am ET sharp! The all-Misfits-inspired set at 1:38 pm ET! The All-Fall and All-Joel RL Phelps Xmas sets down the stretch! Snaildartha: The Story of Jerry The Christmas Snail! Lindstrom's 40:00+ Little Drummer Boy! The Sonics, The Wailers, and The Galaxies plus other traditions within the tradition.
If you would like to make requests or send submissions, by all means get in touch.
You can follow Jon on Facebook, Instagram and/or Twitter.
Advance notice for each story should occur in two of those social locations and on the invite for the marathon.
Don't forget to use the hashtag #wprbxmas!
The webcam and Live Listener Chat are embedded below. Click to open in a new window.